What makes SNK the perfect partner for your relaunch?
We combine our expertise in branding, UX design and marketing with strong technical skills. This enables us to build successful B2B websites that attract and engage customers.
Has your company's strategy changed? Is your website failing to generate leads? Have its design and technology simply fallen behind the times? If the most important digital touchpoint for your customers is no longer fit for purpose, it's time for a relaunch. With a clear focus on your target audiences, we transform your website into a strategic hub for all your marketing activities. We also give you the ability to continuously develop it in the future.
Our rebranding and website relaunch were very extensive and complex projects. Nevertheless, working with SNK was great fun. Super friendly, straightforward communication. Quick feedback loops and very professional. Both the approach and the results were fully convincing.
Head of Digital Marketing
IONOS is the second company where I have worked with SNK. The combination of B2B and technical expertise with strong UX design and content creation has made our project progress significantly.
Chief Customer Officer
SNK was the perfect partner to take our website to the next level – strategically, visually and technologically. What's more, we really value our collaboration with them for the continuous development of our digital communications.
Head of Marketing & Communications
Who we work for
Our B2B websites impress visitors with an improved customer experience, modern design and efficient performance.
We achieve your goals
When you have a team that has grown to 120 members with 20 years of experience, how many working days does that make? We don't know the answer either. However, we do know that we can boost the performance of your website with a positive customer journey.
A good website converts visitors into customers. It is your tool for communicating your company's vision, mission, solutions and products to (potential) customers.
We have extensive experience in tailoring websites to B2B target audiences. Our approach is so effective that it produces significant improvements on the relevant performance metrics:
increased visibility providing more visitors
seamless user navigation generating more leads
persuasive content and visual appearance resulting in more conversions
We belive in customer centricity
We believe that the needs of your customers come first, closely followed by the needs of your company. We ensure that the chosen content, features and designs make the user experience extremely positive – and that you can see measurable improvements to your website. There are three aspects that are particularly important.
Project management
Why your website relaunch can't go wrong with us
Digital projects do go wrong – it's in their nature. To prevent this from happening, we rely on established processes and a dedicated team to ensure the successful implementation of your project:
We work in accordance with the quality standards ISO 9001 (criteria for quality management systems) and ISO 27001 (standard for implementing an effective information security management system).
We provide full transparency through regular meetings, through weekly reports on project progress, budgets and timing; and through access to our work management tool Jira – you speak to just one main contact person for any and all issues.
Your relaunch in six stages
Discovery stage
Project mapping (project targets, deliverables, road map, stakeholders, responsibilities, interdependencies)
Business requirements (company goals, marketing activities, products, services, competitors)
Target audience needs (definition, analysis and interviews)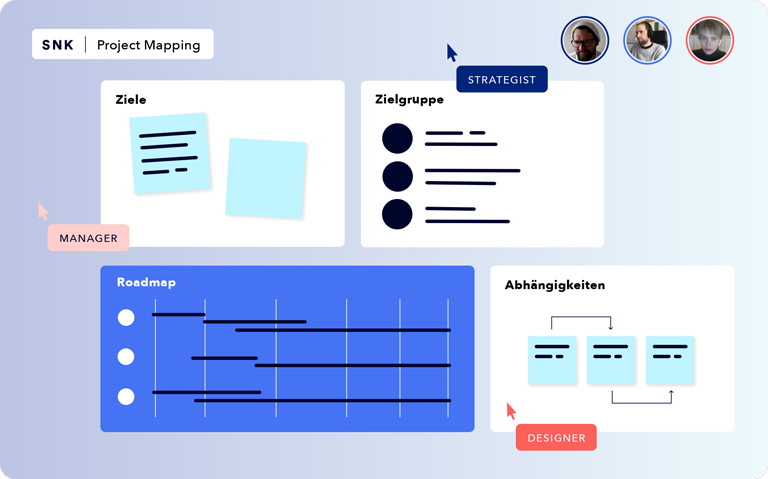 UX concept
Definition of personas
Creation of information architecture
Outline of user flows
Design of customer journey wireframes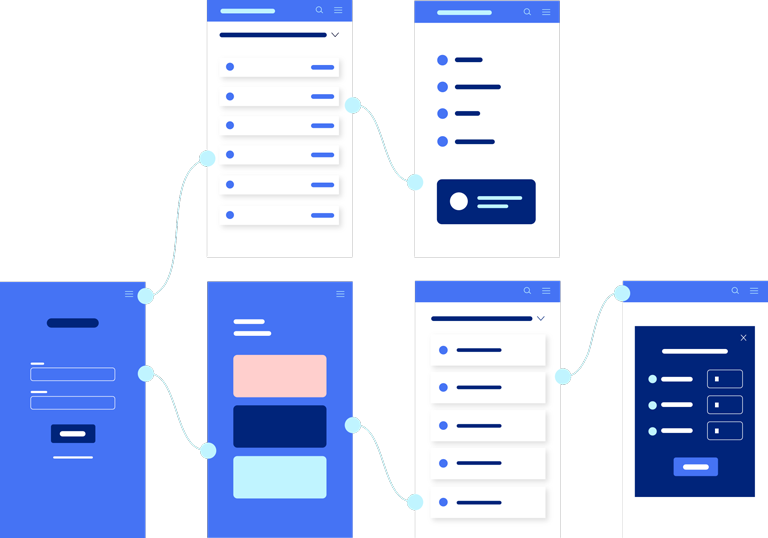 Technical concept
Identification of technical requirements and functionalities
Analysis and preparation of existing product data
Technical definition of scope with all relevant functions and features
Delimitation of basic and additional requirements
Documentation of requirements in Jira (backlog creation for features)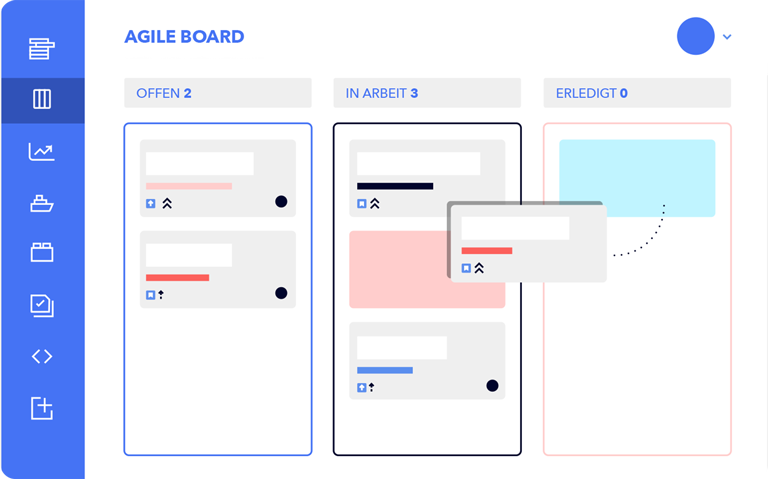 UX and visual design
Specification of design direction
Design of UX components based on screen design (desktop & mobile)
Basic library for styles and components
Handover technology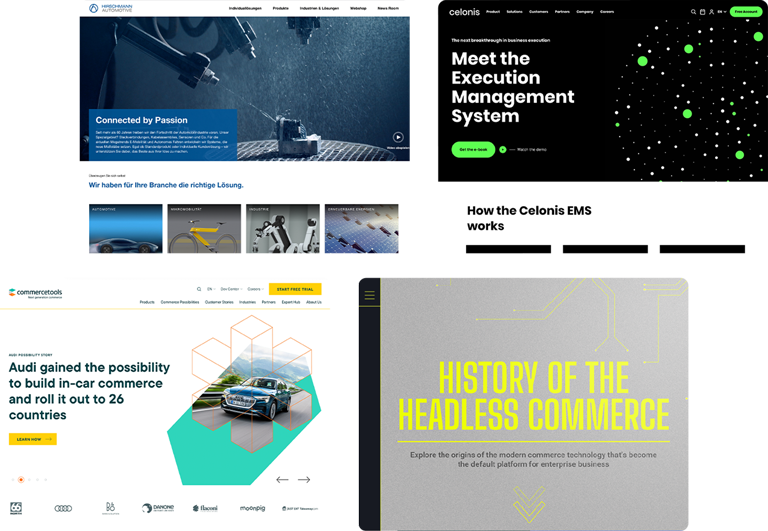 Technical implementation
Responsive implementation of visual design
CMS set-up
Implementation of CMS components
Implementation and configuration of features
Integration tracking
Quality assurance
CMS training
Final testing
Content migration
Approval and go-live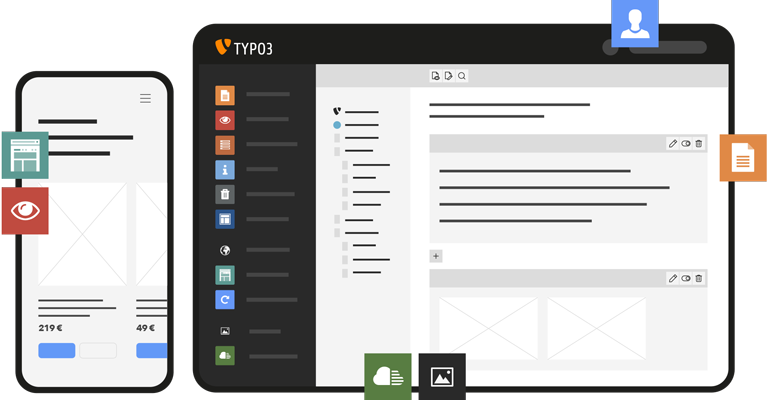 Support and further development
Technical support
Further development through agile collaboration
Expansion of existing features
Operational SEO
Digital marketing campaigns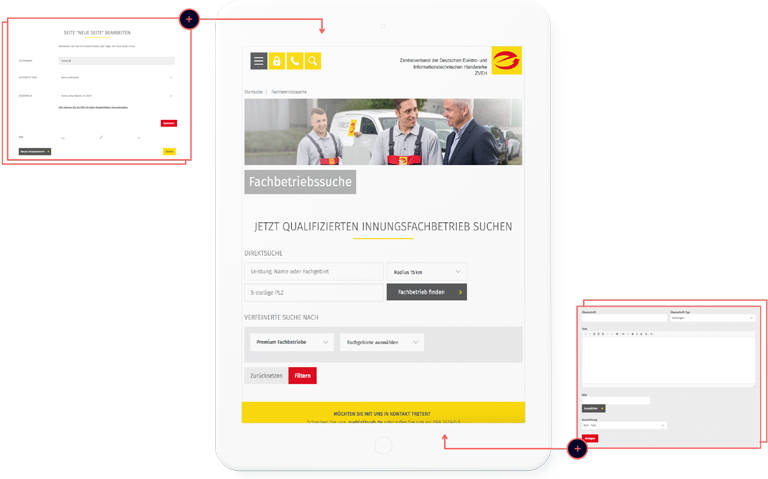 To guarantee a successful website relaunch, there are many disciplines that need to interact as smoothly as possible: strategy, conceptualisation, design, technology, marketing and project management. This type of interaction is our strong point.
Director SNK
Get in touch with us
Your B2B agency for your website relaunch
Enquire with us about a quick check. Let us know why you are no longer happy with your website and we'll tell you what you need. From relaunching to redesigning and upgrading your website content.
Your contact:
Paul Zentner