Your e-commerce agency in Munich
A large product portfolio, diverse product variants, individual pricing and lengthy approval processes on the customer side - with us you can master the challenges of B2B e-commerce.
For more than 20 years, we have been supporting ambitious medium-sized companies as well as national and international brands and corporations in digitizing their sales channels. We offer you an e-commerce solution that fits your business: from a pragmatic store solution to an individually designed business portal. Our focus is always on your users and their customer experience.
Digital Customer Experience for B2B Webshops
UX design, development, online marketing - in the interplay of these disciplines we create outstanding commerce experiences for your customers.
UX Design
Our online stores make it as easy as possible for your users to buy your products. Based on a well thought-out information architecture, we develop user journeys individually tailored to your target groups with the corresponding UX components.
The result is a commerce platform that brings together your business requirements with the needs of your customers.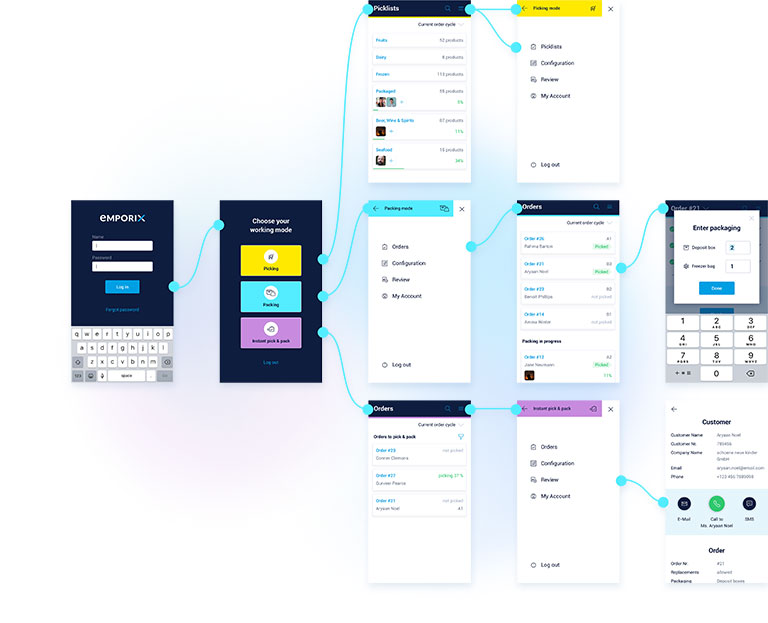 Development
Our developers ensure that your commerce solution not only looks good in conception, but is also convincing in reality. That's why our development team is involved in planning and conception right from the start. Special attention is paid to optimizing your application for mobile devices.
The technical foundation of our commerce solutions is the store software Magento from Adobe.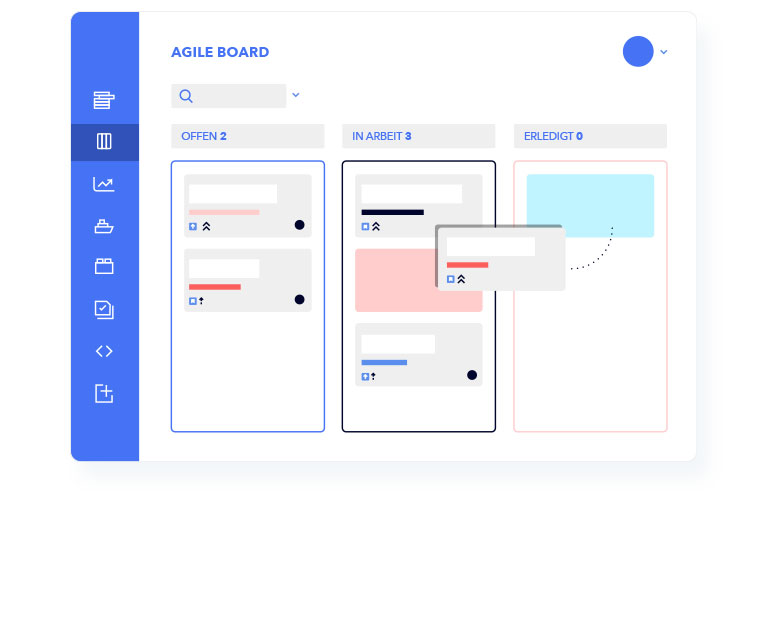 Online marketing
The best B2B web store is useless if no one finds it. We ensure attention, reach and conversions: with targeted paid campaigns, social media marketing, search engine optimization and other measures from the online marketing cosmos, we drive your user numbers up.
Regular analyses and reporting help you to continuously optimize the performance of your online store.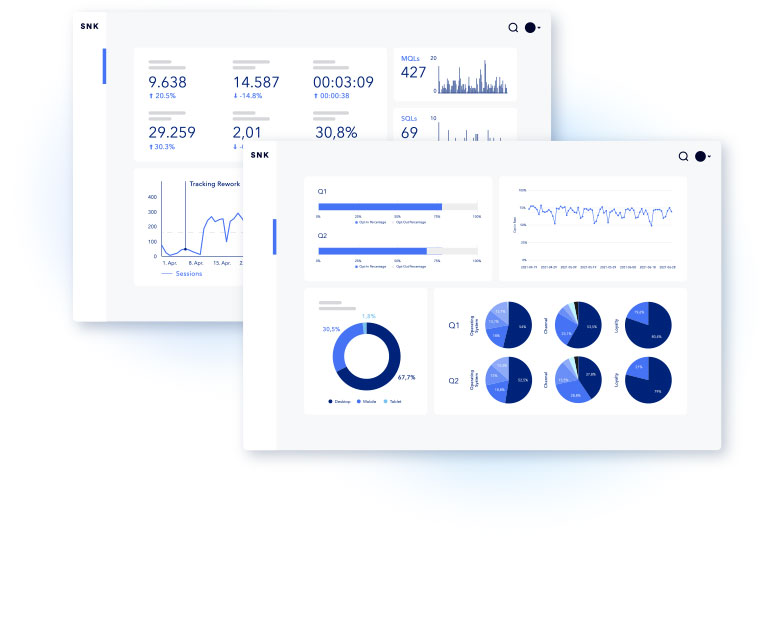 Intelligent integration into your system landscape
Which goods are available and in what quantity? What happens to customer data collected via the store and what is the returns management like?
So that you can answer all these questions, we ensure that your commerce platform is intelligently linked to your existing system landscape. Our developers program the appropriate interfaces to connect your ERP, CRM, logistics and business intelligence data.
Your Magento agency in Munich
We are a long-standing Adobe partner, our developers are certified in working with Magento 1 and 2. Flexible in structure, easily scalable and equipped with a user-friendly backend, the Adobe software offers the ideal basis for your individual e-commerce solution.
We are proud of these B2B webshops
Screws for professional craftsmen, voltage testers for mechanics or coupling systems for industry. We develop store solutions for a wide range of industries.