SAP Hybris: from unknown startup to enterprise and market leader
360° full-service lead agency for more than 15 years
The task
Hybris was founded in 1997 as a small e-commerce software start-up and grew from there to around 3,000 employees. It brought fresh innovative blood into the SAP mothership and thereby successfully repositioned itself on the market as SAP Hybris.
A startup like this needs a wide range of design services on such a growth journey. From creating and managing the strong brand, corporate communications, various web presences, software user interfaces, presentations and advertising to customer events, trade show booths and videos.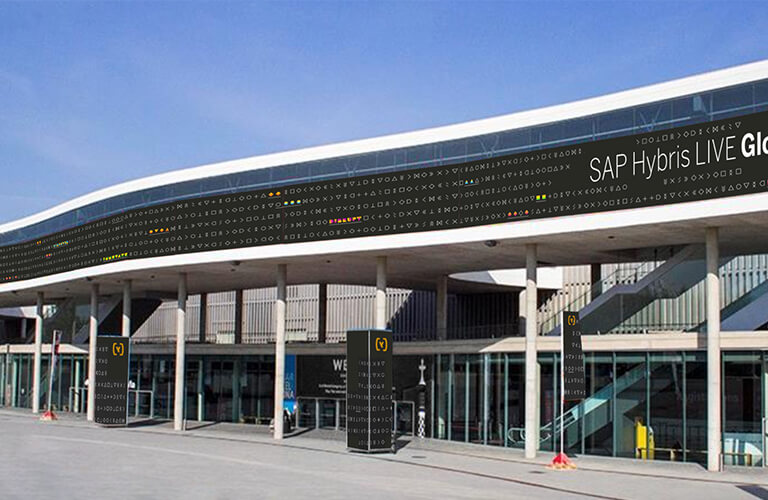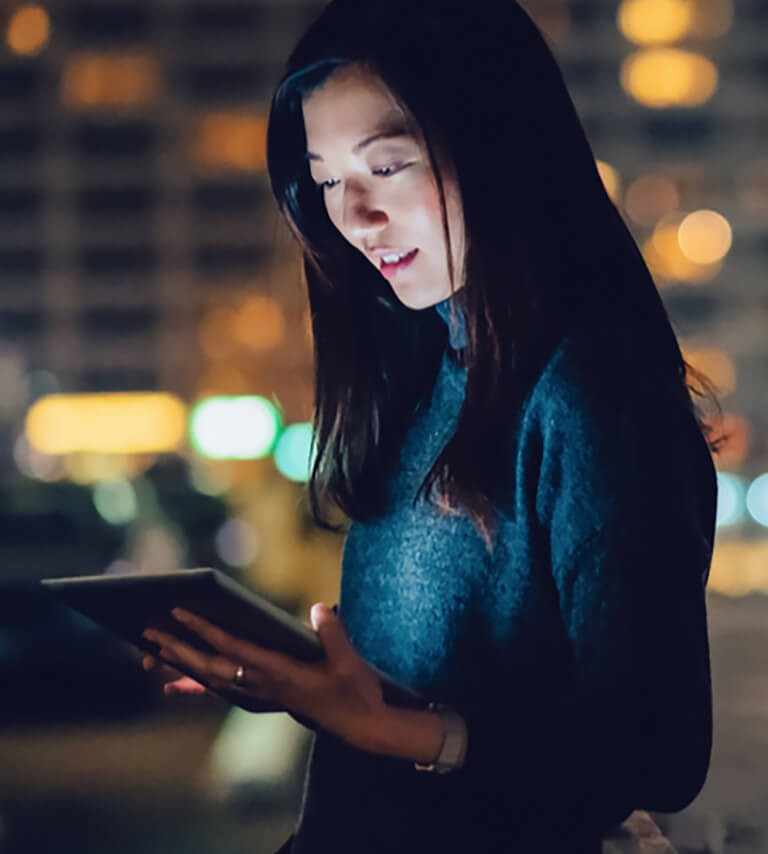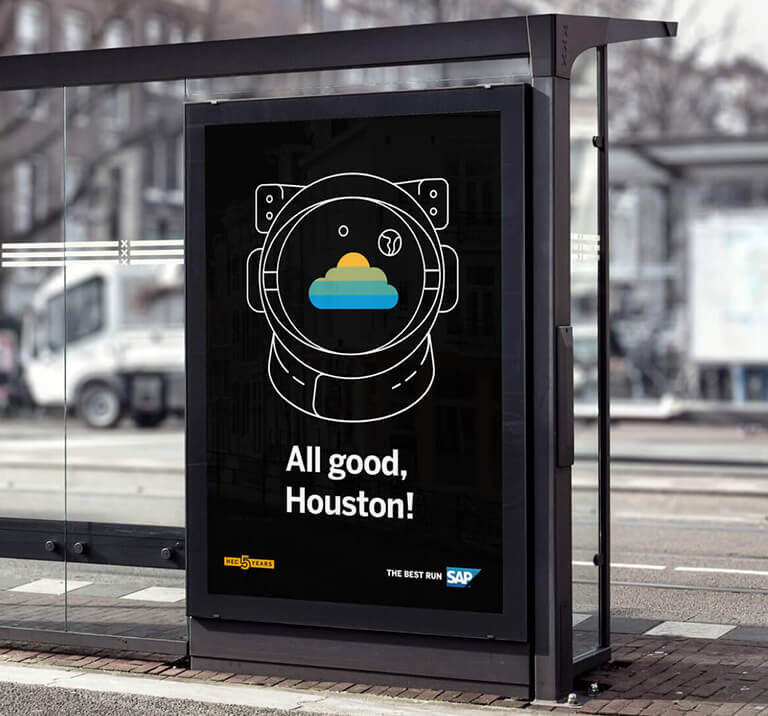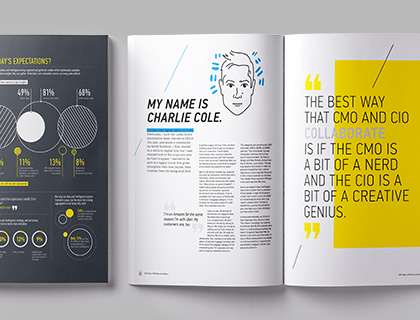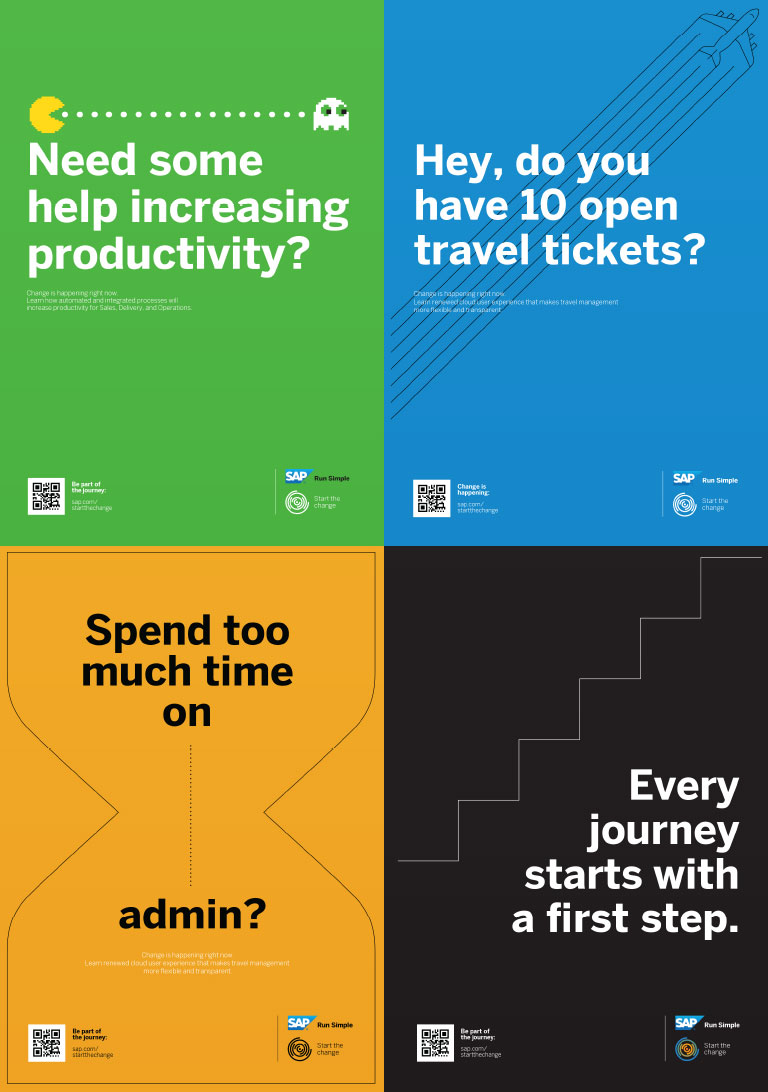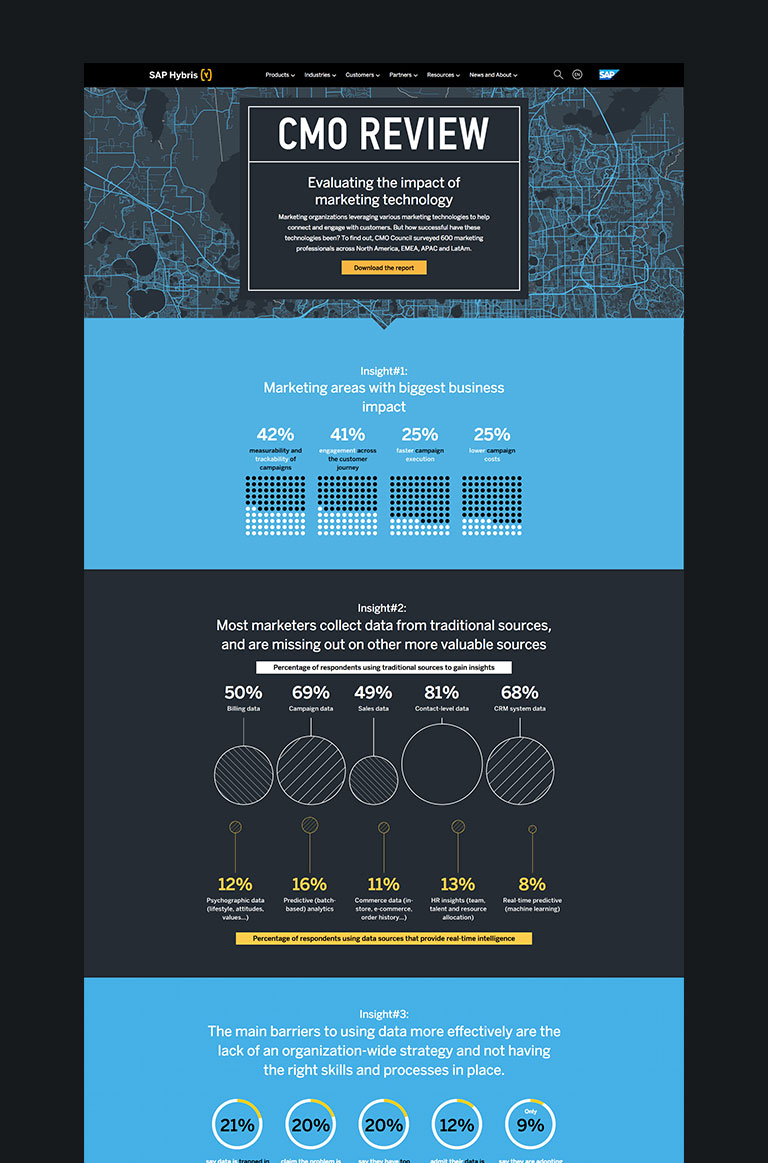 Landing pages for campaigns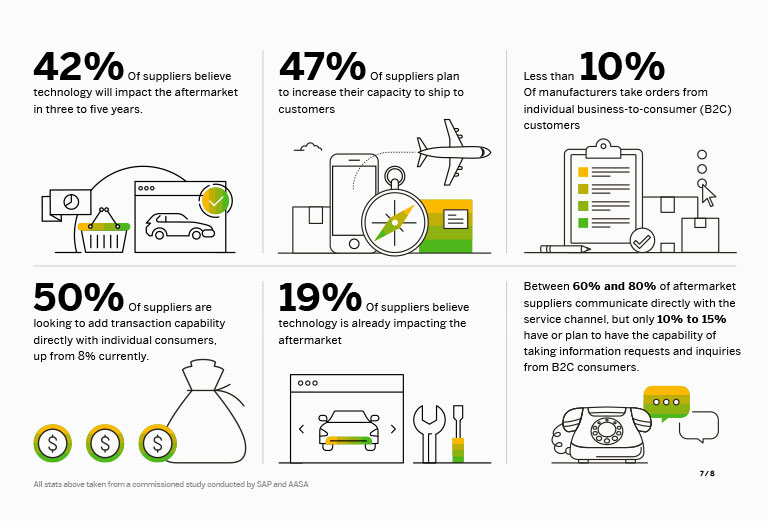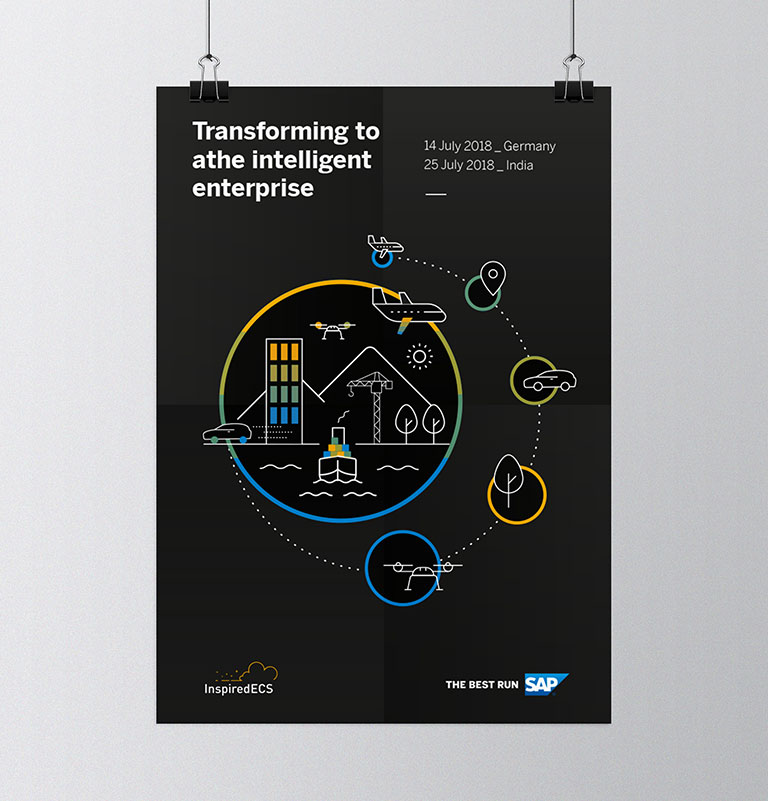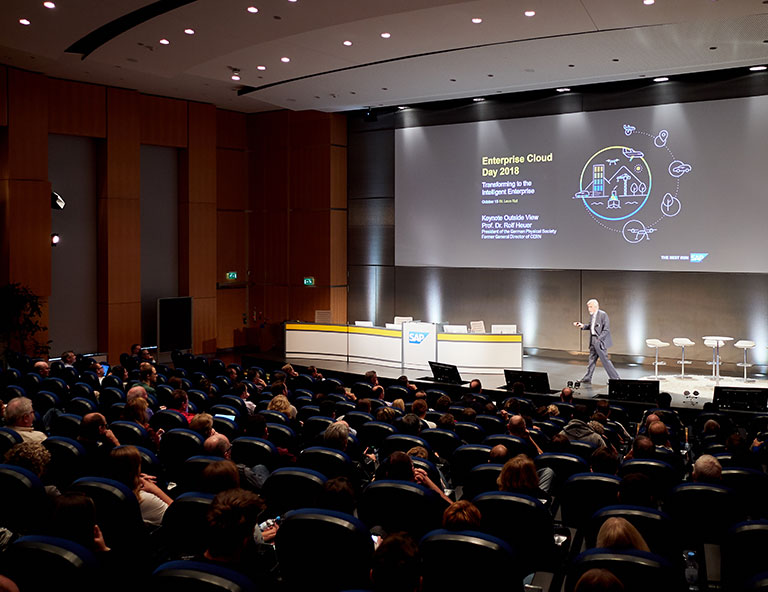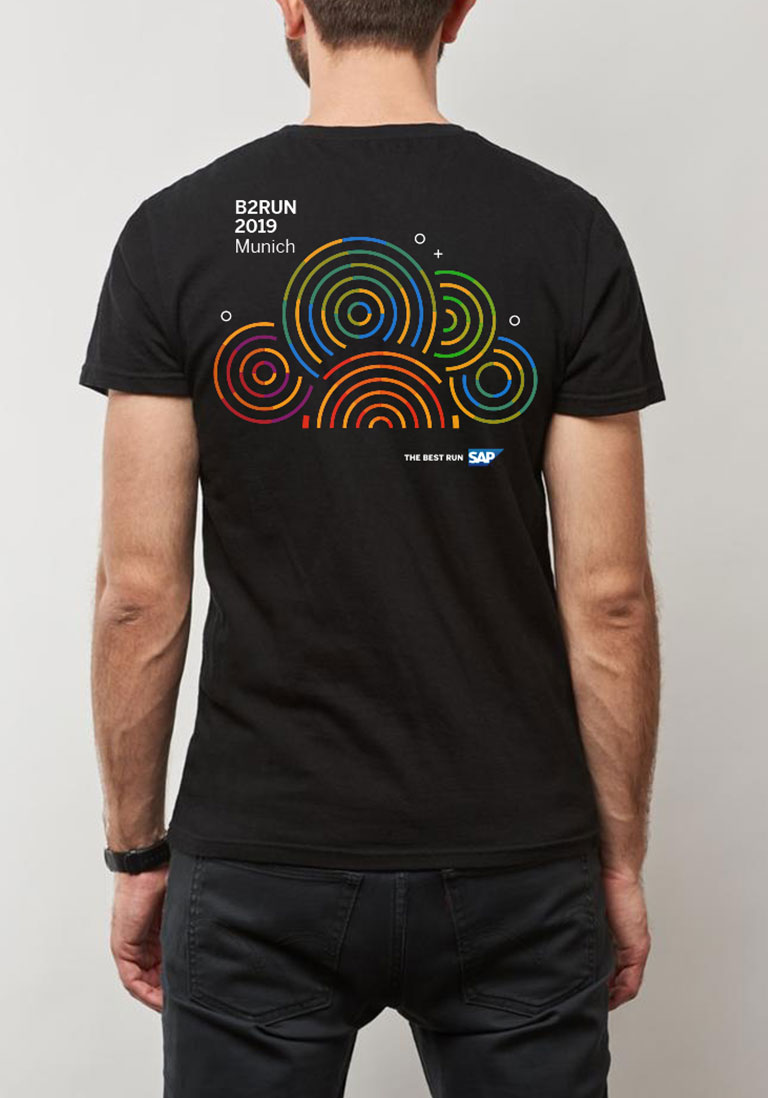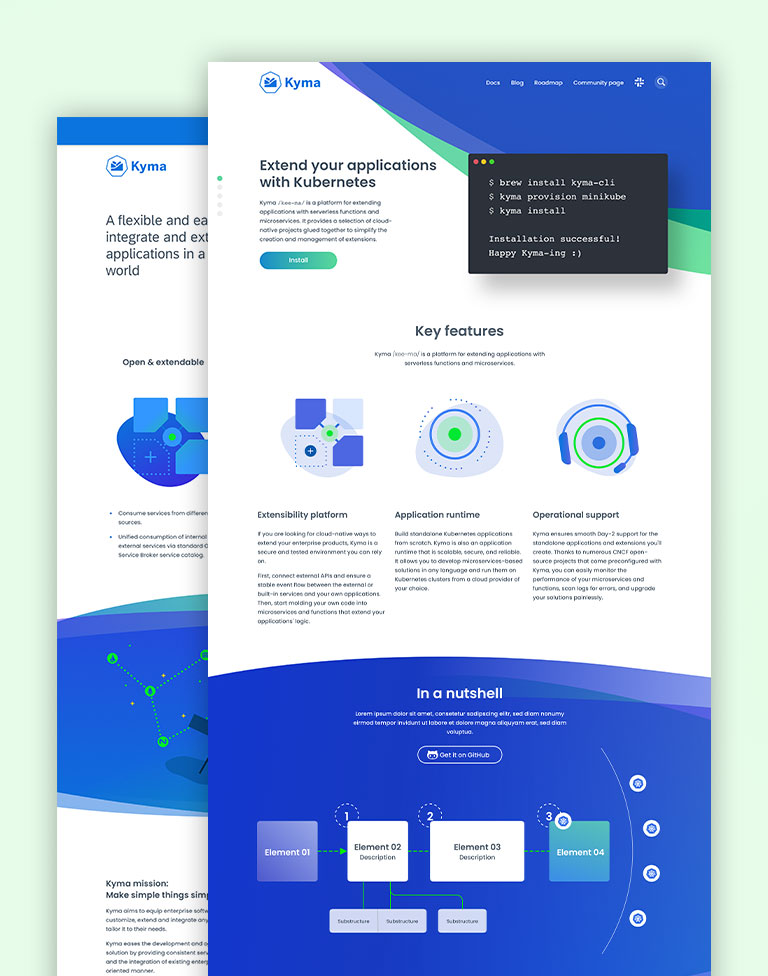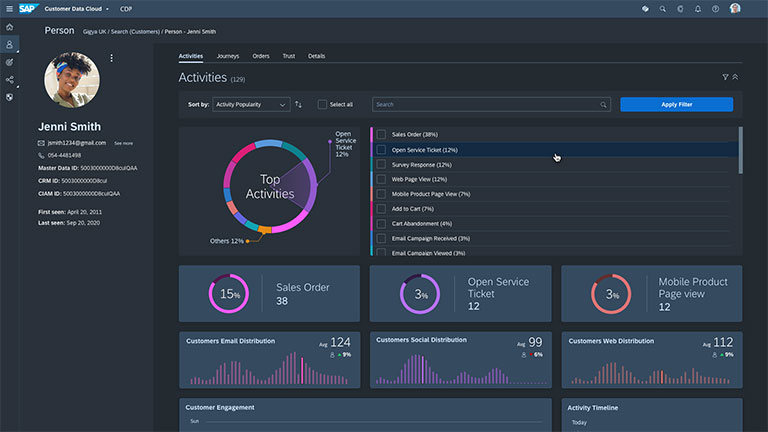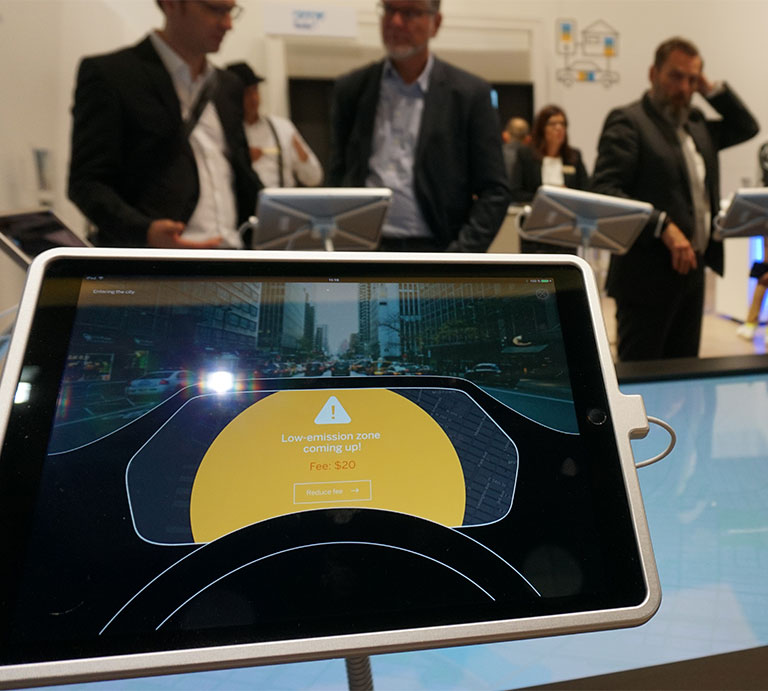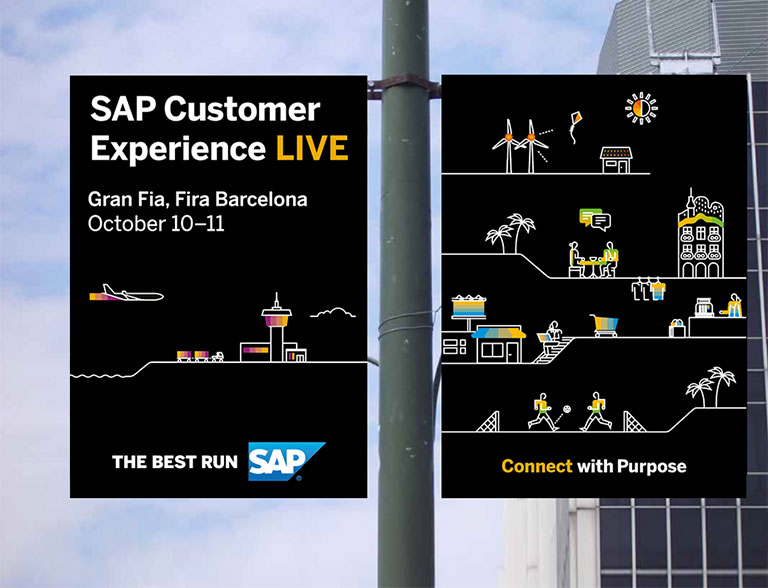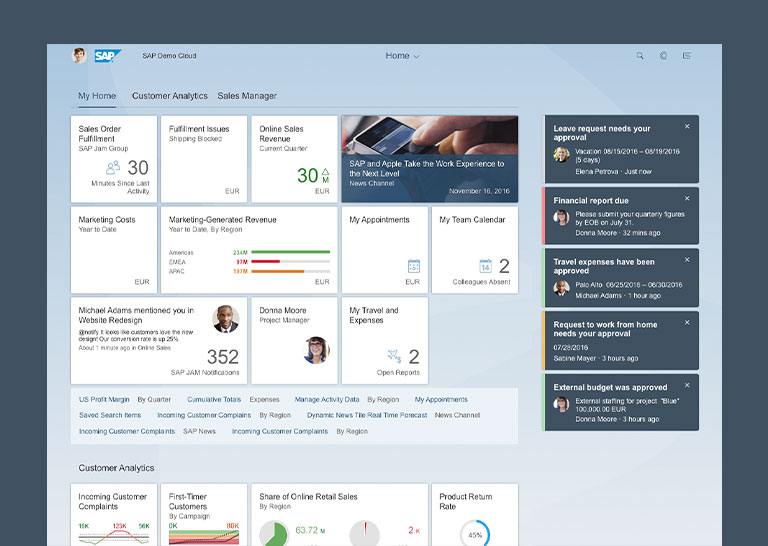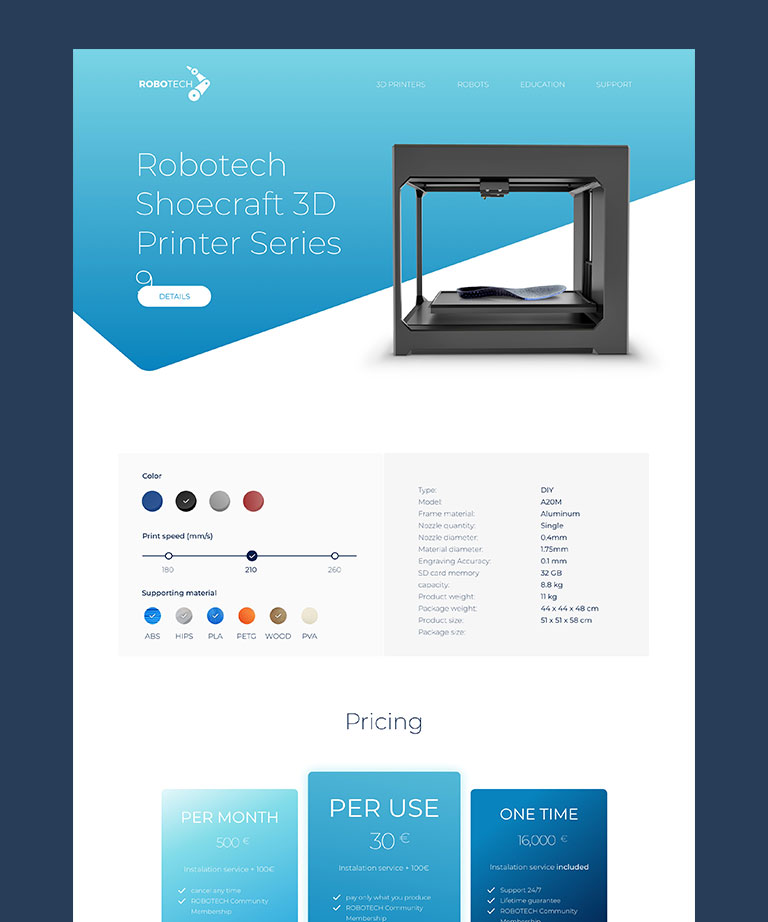 Drag for more
The solution
In 1997, we created the then already strong Hybris brand and were then responsible for its further development and management for almost 20 years.
For this special relationship, we designed a special concept, which we called the "internal / external agency". In it, we combined the holistic design responsibility starting with the brand, through marketing to the user interface, where we finally ensured that this also delivers on the brand's promises.
On this basis, we were able to create such a comprehensive and complete system for brand and product that we ended up with such a high level of consistency and brand trust that it could only compete with the best in the market.
In those nearly 20 years, we helped both brand and product grow from unknown startup to enterprise and market leader, guided several evolutionary relaunches of the brand and websites, designed countless all-around styled events, and turned thousands of customers, partner companies, investors, and employees into loyal fans and ambassadors. When SAP bought Hybris in 2013, the deal became a proverbial "reverse takeover," with SAP Brand taking a big bite out of the Hybris brand and culture.
Corporate Websites
The whole world is talking about how much the B2B world needs to align itself more and more with the consumer world. Especially for a company that wants to be an expert in customer experience, it was essential to find a valid balance of fact-oriented content and entertaining aesthetics across all channels.
Corporate Collaterals
As important as digital media is today - a paper brochure in your hands is still a totally different feeling and a great chance to inspire your customers and win their hearts.
Brochure design
From time to time, the opportunity arises for special print projects that end up feeling so special that you just have to read them. Such a project starts with a loving layout and ends with the choice of a really special paper and fancy printing inks.
Event design
Nothing offers a brand experience as intense as a well-designed and organized event.
In addition to smaller roadshows and trade show appearances, we took the opportunity of the "Gobal Summit" once a year to do a kind of seasonal evolutionary brand upgrade, where we could take current industry trends and topics and connect them to Hybris and the Hybris products in a new way. Our work in this began with the overall branding of the event, marketing and communications, and ended with technical demos. From super-realistic product demos to innovative real-time virtual reality projects.
Newsletter
In fact, it's quite easy to grab the attention of your target audience if you invest a little extra budget for hand-crafted well-designed intros and headers.
Print
If you want to really show off beautiful artwork, there's no getting around large formats.
That's what makes printed matter so special, and we love to play to these strengths and enchant our customers' clients with them.
Visual systems
Being clever, interesting or well thought out cannot be faked.
Therefore, nothing replaces a truly living intelligent design system if you really want to inspire your customers and convince them of your innovation competence. Furthermore, graphic systems allow for a virtually endless number of variations and thus become a highly cost-efficient concept.
Social Media Marketing
The rules of good communication vary greatly from channel to channel.
You need a deep understanding of the do's and don'ts and cultural differences when creating effective content for specific platforms. And that's where we know our stuff.